Devices Analysis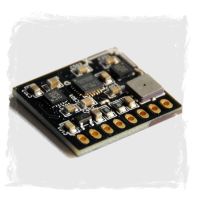 Devices Analysis
The analysis of devices and electronic components is an activity which the research team is involved in. The evaluation of the performance and limitations of the devices is essential in order to be able to use the appropriate optimization techniques and improve their behaviour when necessary.
Characterization
It is the first and the most crucial step for all the devices assessment procedure.
In this phase we identify the reference behaviour for each type of sensors used in research projects team.
Measurement Setup
For each type of component we are able to develop the most suitable measurement setup in order to study its characteristics. We develop software interfaces which can drive all laboratory devices and ensure the maximum repeatability in the analysis.
Acquisition Interfaces
Hardware components for signal control interfaces are directly designed and assembled in our laboratory. They are continually improved and tested to ensure the best performances.